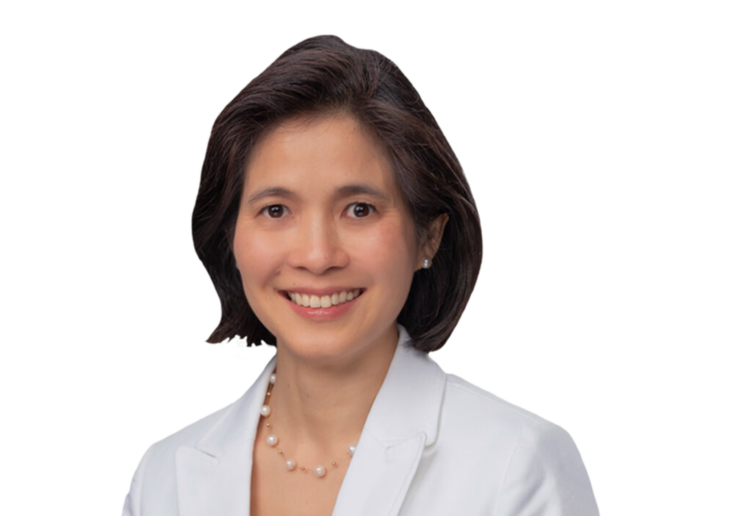 Phoebe Yang holds one of the most instrumental roles at the intersection of tech and healthcare. As general manager for healthcare at Amazon Web Services, she leads a team focused on making healthcare better by enabling organizations to increase the pace of innovation, unlock the potential of health data, and develop more personalized approaches to therapeutic development and care.
Phoebe also has a long history advising health systems at the board level. She previously sat on the board of Providence-St. Joseph Health and two ACO boards while in the C-suite at Ascension; and she is currently a member of the board at CommonSpirit Health, where she helps guide the $35 billion health system that has more than 700 care sites and 150,000 employees across 21 states. Phoebe also served as Chief Strategy Officer for Population Health at Ascension.
Over the course of three decades, Phoebe's career has spanned multiple industries and sectors from law and government – where she served two presidential administrations in technology and international diplomacy – to media, healthcare and technology. All that experience has driven her to a place where digital transformation in healthcare has become a central focus of her career.
In this episode of Healthcare is Hard, Phoebe talks to Keith Figlioli about board dynamics in healthcare, while also sharing insight into her role at Amazon Web Services and her advice about how health systems should collaborate with tech companies. The topics they discuss include:
Reshaping health system boards. Not long ago, board seats were largely occupied by health system insiders and other regional business owners in the communities an institution served. But now, a whole new set of competencies and perspectives is required, and among them, technology experience is a must have. Phoebe explains how it's the board's job to "look around corners," anticipate every scenario and ensure the organization is thinking strategically in order to ensure near, mid and long term success. Without technology expertise at the board level, she says health systems will be disadvantaged in their efforts to engage patients and consumers as everyone's digital lives expand.
Two-way doors driving decisions. Phoebe believes one of the most mis-understood calculations in healthcare involves the notion of risk. She points out that everything in healthcare has traditionally been seen as a binary calculation of life and death, and shares an alternative strategy used by leaders at Amazon Web Services. She says they often look at whether decisions are a one-way door – one you can't walk back through – or a two-way door. She says most decisions, even in healthcare, are two-way doors where you don't need 100% of the information in order to make a decision. Acting on the information you have is better than being paralyzed and inactive. If something doesn't work out, you pivot and adapt.
Dealing with outside disruptors. From her role inside one of the biggest tech companies, Phoebe has sage advice for health systems. She says to remember that you are in the prime position and have spent decades building trusted relationships with your patients and communities. Remember that the biggest asset in healthcare is trust and think about how to use the trust you've built to better serve your customers. Most importantly, don't obsess over what everyone else is doing because they would love to be in your position. What you should obsess over is your customers: it's how Amazon Web Services operates and Phoebe says how health systems should too.
To hear Phoebe and Keith talk about these topics and more, listen to this episode of Healthcare is Hard: A Podcast for Insiders.